Cheguei a Lisboa no dia 9 de Dezembro. Logo no dia seguinte, fui acompanhada pela Melany,para visitar as duas pensoes (Camoes e 25 de Abril) onde vivem cerca de 60 doentes e acompanhantes evacuados de Cabo-Verde. Entramos e subimos as escadas, porque a porta ali em baixo encontra-se sempre aberta.
Chegados ali nas pensoes, a Melany que ja conhece todos os doentes, foi chama-los para me virem cumprimentar. Eu fiquei no corredor absorto em pensamentos e lamentando tudo o que estava assistindo no arredor. As portas dos quartos estavam todas encerradas e so se ouvia o barulho das criancas ali dentro. Uma das portas abriu-se e apareceu um Pai de maos dadas a filhinha doente. Seguidamente, uma Mae com a filhinha de 2 anos ao colo.
E, de repente… formamos um grupo.
Um grupo de pessoas, todas carregando uma "HISTORIA". E embora estarmos em situacoes diferentes, temos muito em comum.
Deixamos o nosso Pais,algumas a procura de uma vida melhor, outras a procura de saude e, nesta epoca de Natal, em que sentimos falta da nossa terra e familia,
Viajei para Portugal, para oferecer um jantar-convivio aos meus patricios doentes.
No domingo, dia 13 de Dezembro, estava combinado o jantar para todos os doentes das 3 pensoes, no Centro interculturacidade em Lisboa – Sao Bento, as 18,00 horas. Eu tinha confirmado o jantar para 50 pessoas porque era a capacidade da sala oferecida.
Mas, de repente, quando todos estavam sentados e gozando do jantar, bateram a porta e apareceram cerca de 20 doentes da pensao 25 de Abril. Criancas e adultos, todos molhados da chuva. Chovia torrencialmente! Olhei para o dono do restaurante que estava no meio da sala com as maos cruzadas. Fui ter com ele e disse-me assim: "E agora? Que vamos fazer? Voce tinha dito 50 pessoas". Eu respondi-lhe sorrindo! "Vamos improvisar. Sim, disse-me ele: "A Vera sabe muito bem improvisar e vamos ver o que fazer!
BENVINDO a todos disse eu aos meus patricios que ainda estavam de pe a espera de uma cadeira para se sentarem.
Mas tudo correu muito bem, sala cheia, cerca de 70 pessoas, num ambiente amavel e confortavel, GRACAS a DEUS!
Aproveito esta oportunidade para agradecer ao Mario Alves, Vera Rocha e todo o pessoal do Centro. Agradeco tambem o fotografo Jorge Martins, os artistas Humberto e Carla Correia, as 2 cozinheiras simpaticas'
A Melany e as colegas de trabalho. Raquel Brito, Leticia Medina, Ali e Zelia.
A Ducha Rodrigues, Jose Andrade, Bia de Vicent,. Etelvina Neves, Janet Silva, Francisco dos Santos Bia Andrade, Ilda & Silvestre Andrade Carmelia Cardoso, Sebastiao Spencer Margarida Evora Pascoa e Pascoal Rodrigues,, R. Vieira Carvalho, Petula & Nando, R. Changur, A.van Shravendijk, J.Silva Santos J.Bandhoe, N. Rodrigues, Ana Rita Santos , E. de Rudder, R. van de Wal, Alicia Evora,Sabrina Gabriela, Elias Noya, Jomo Atta, .
Desejo a todos, um FELIZ NATAL e um Ano Novo com muita alegria e saude!!!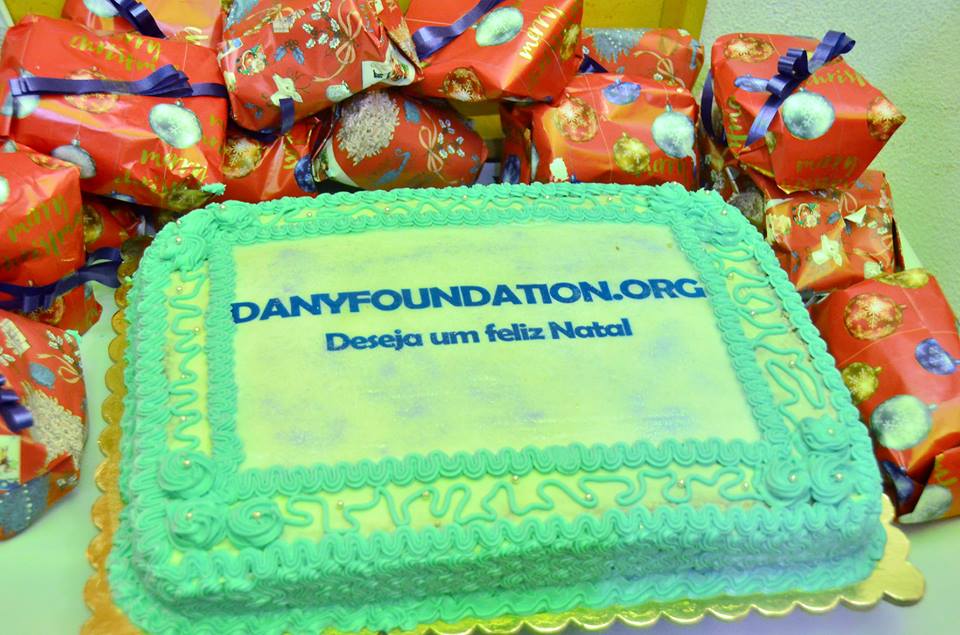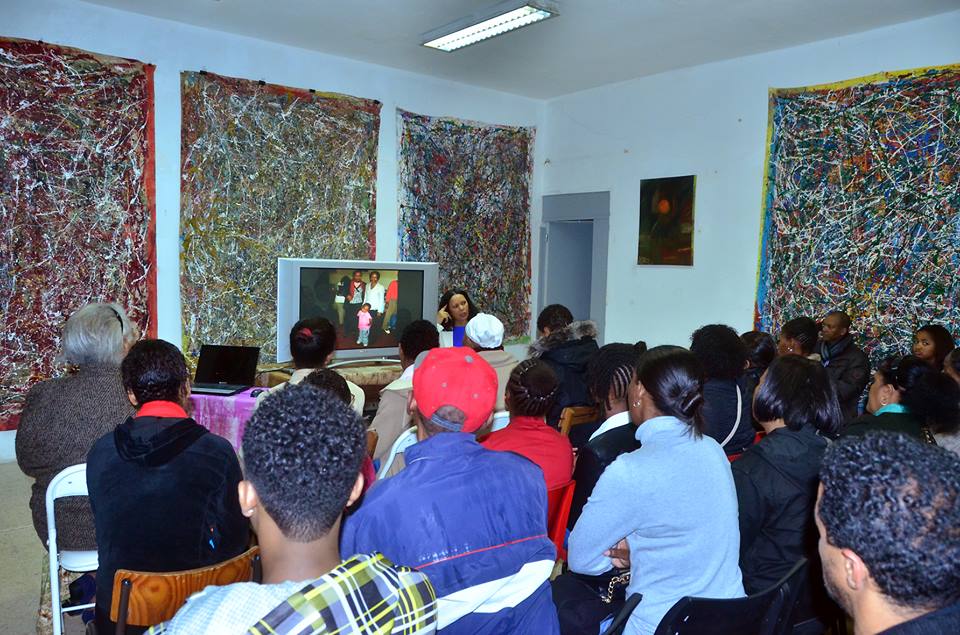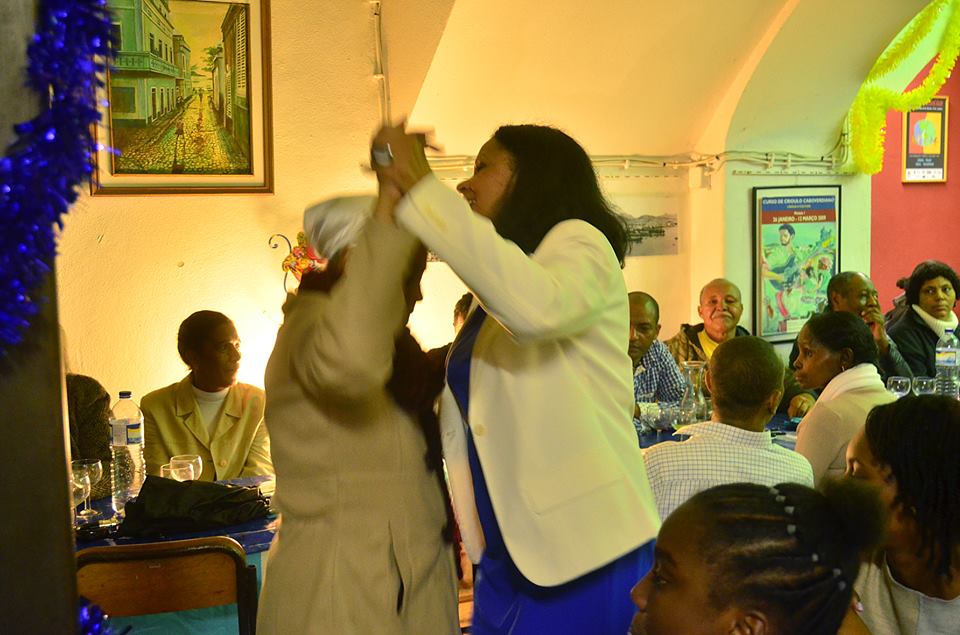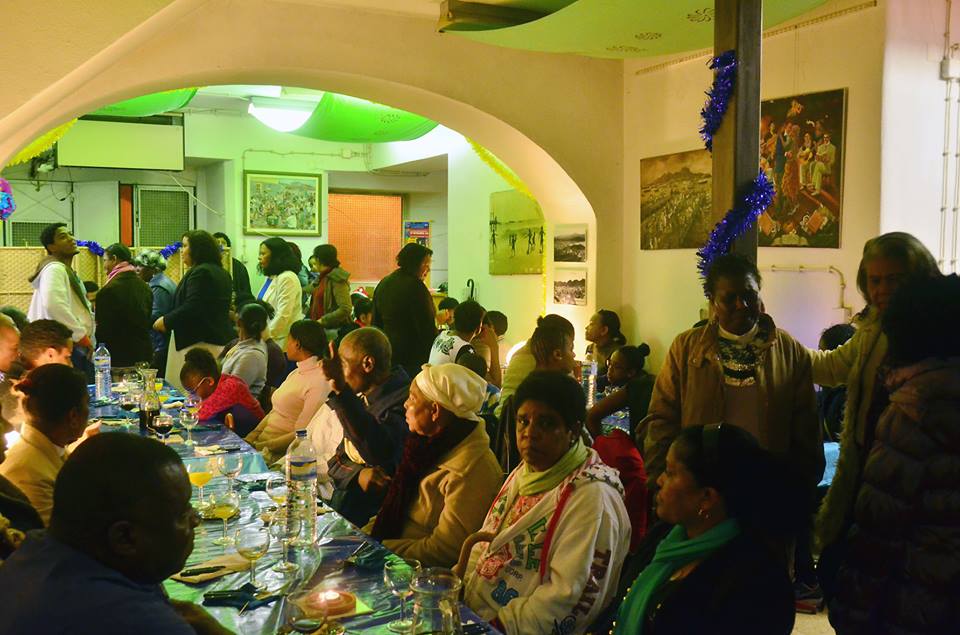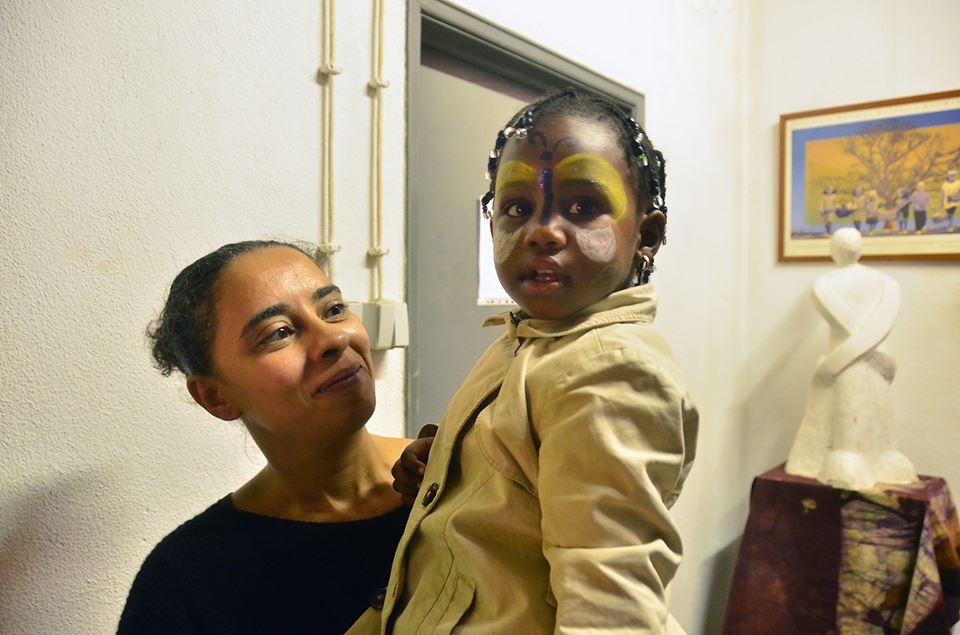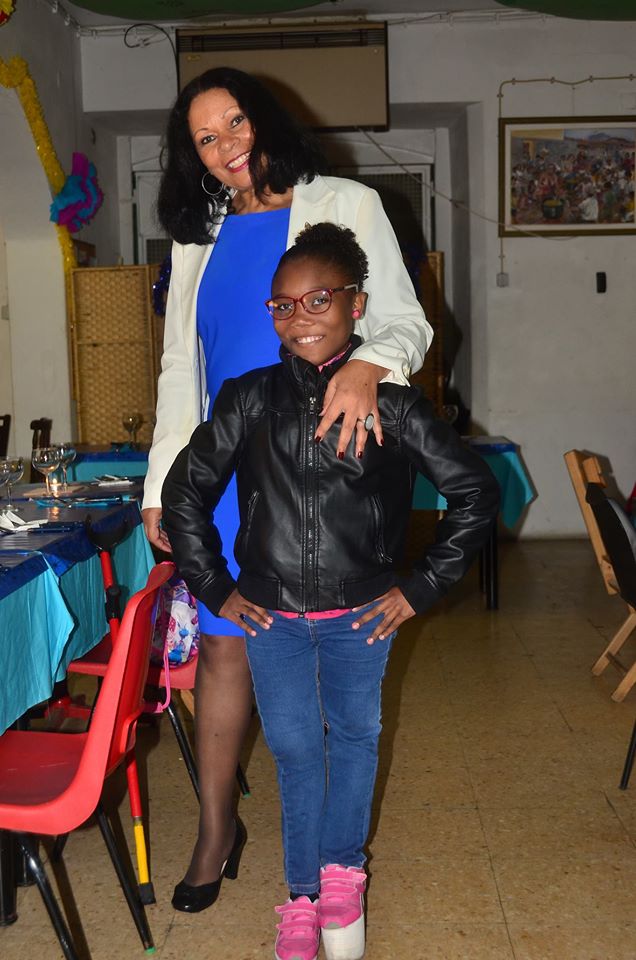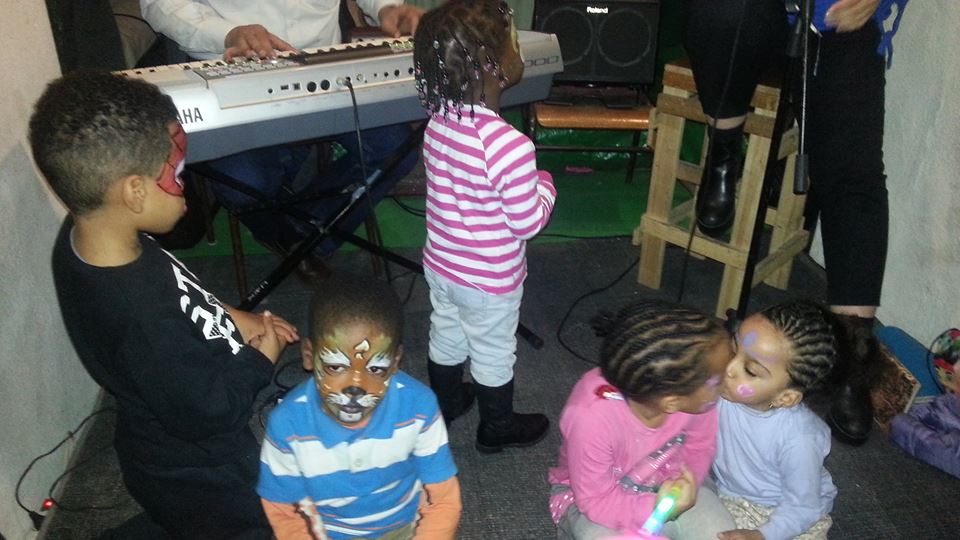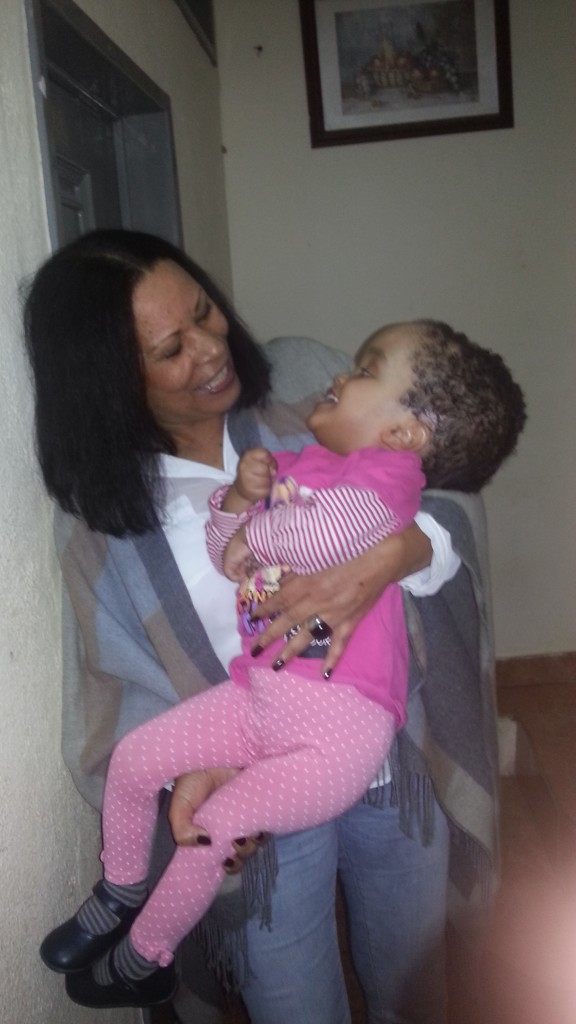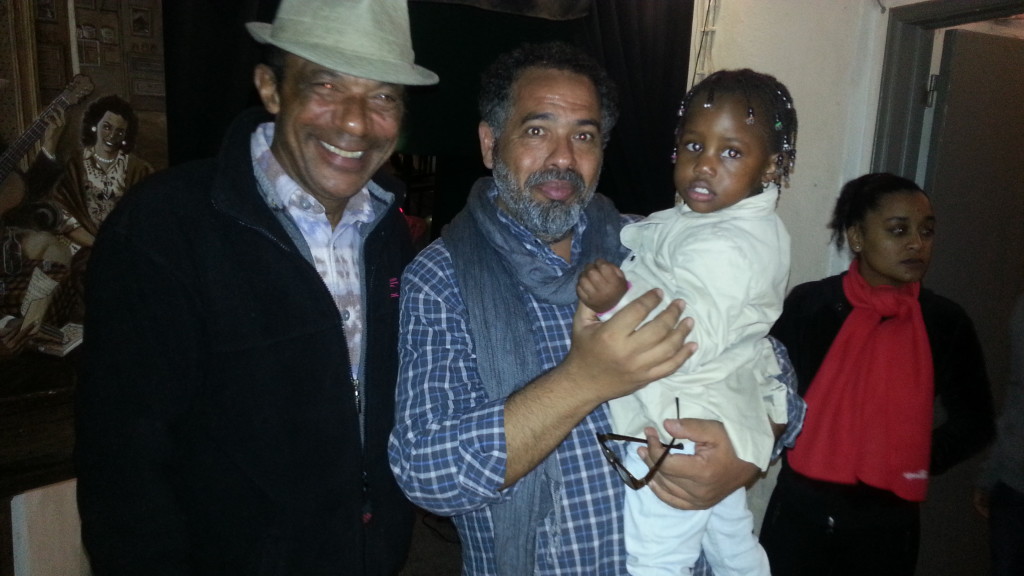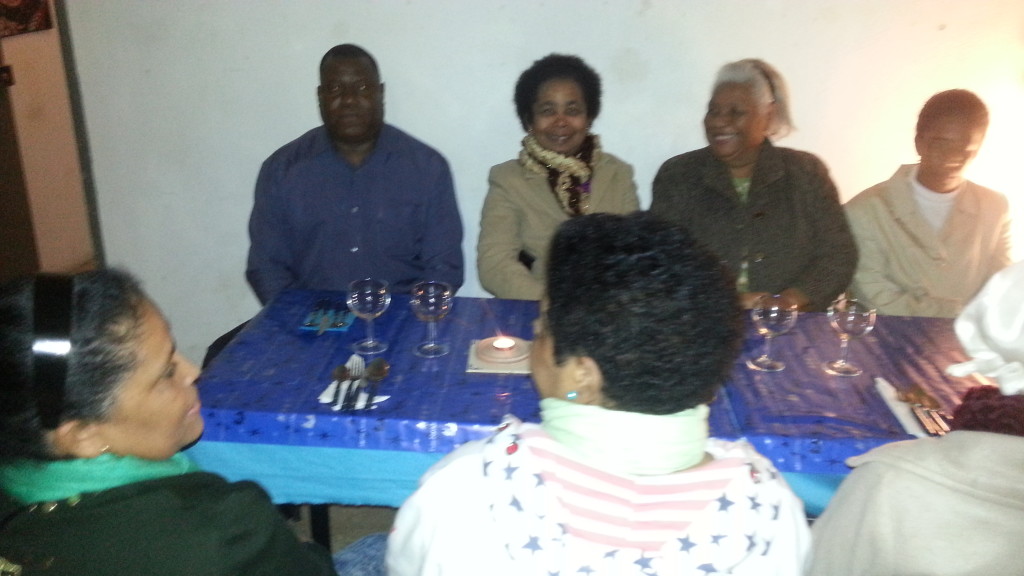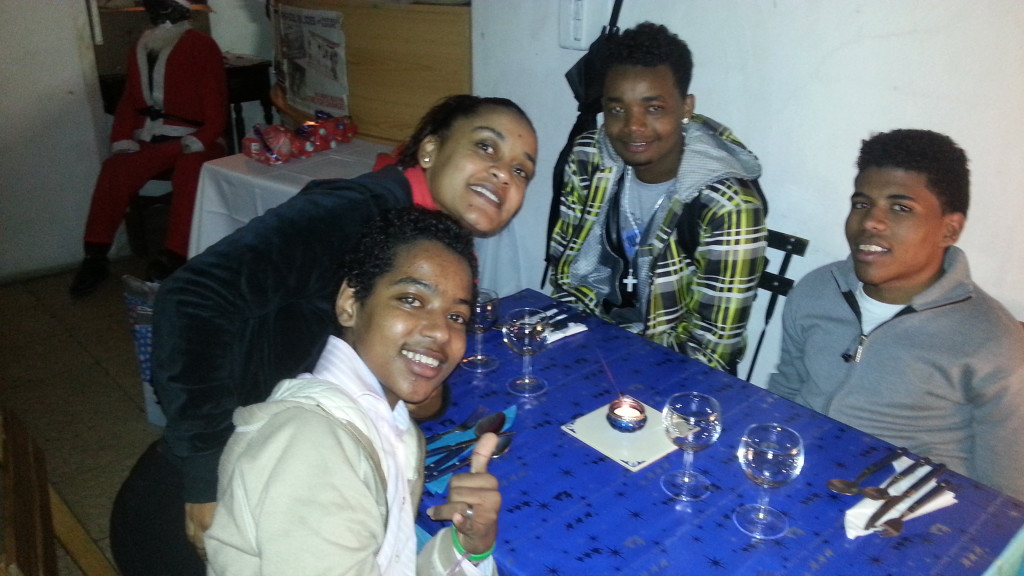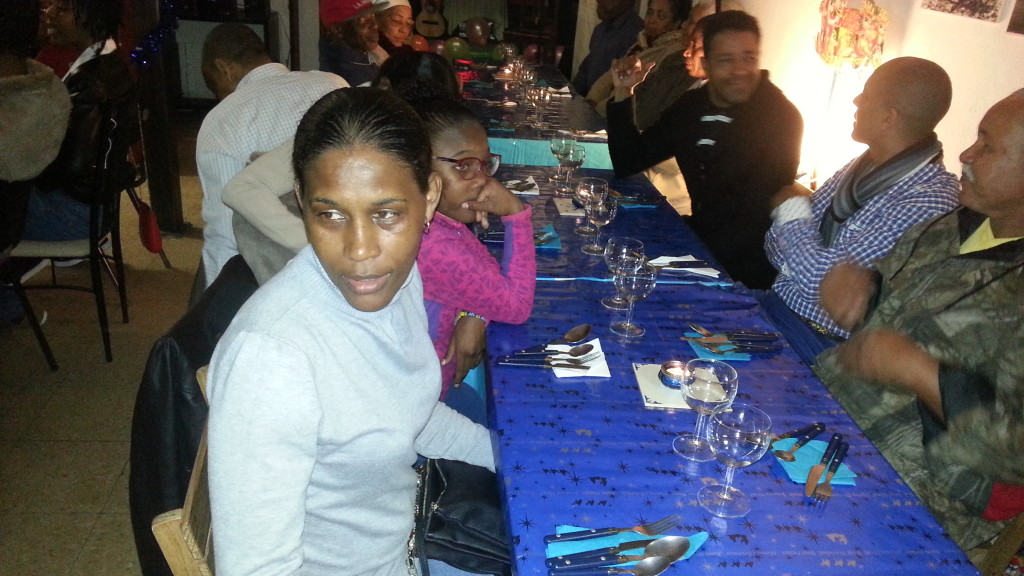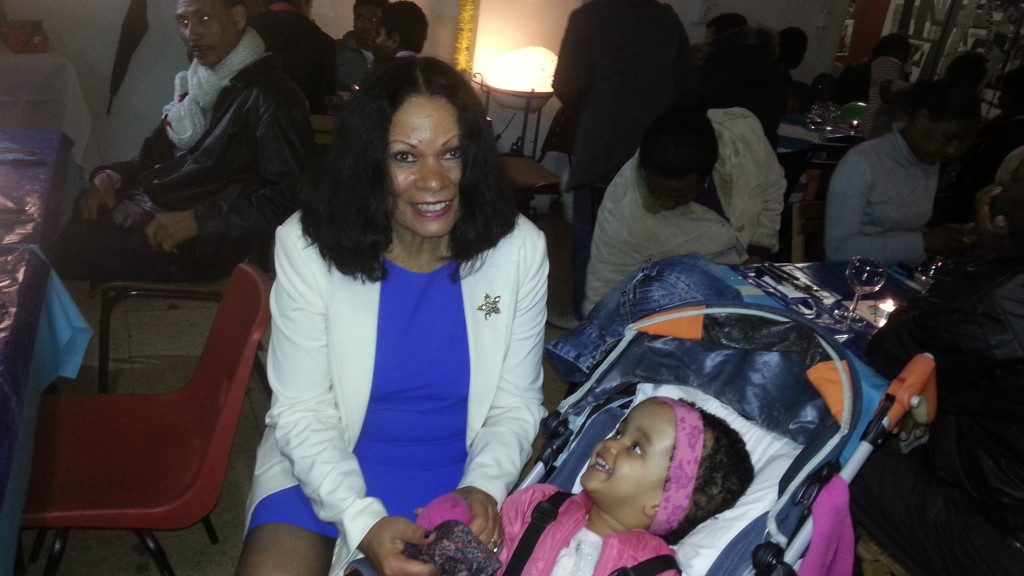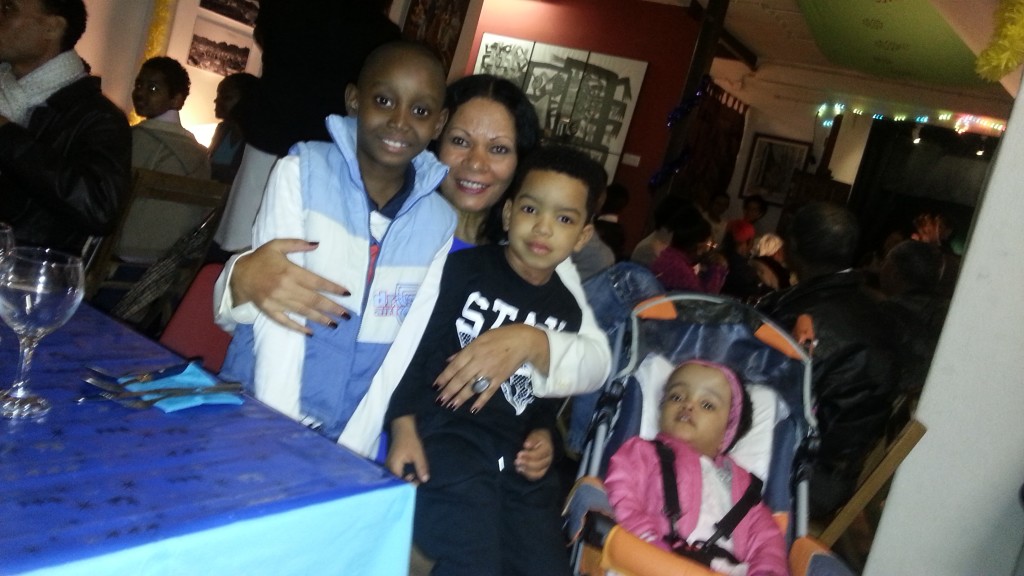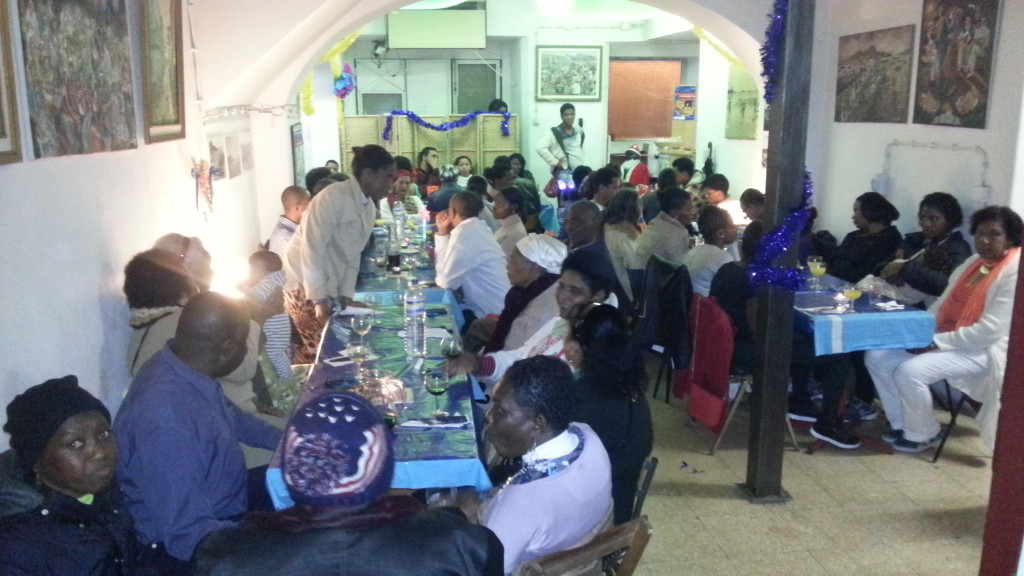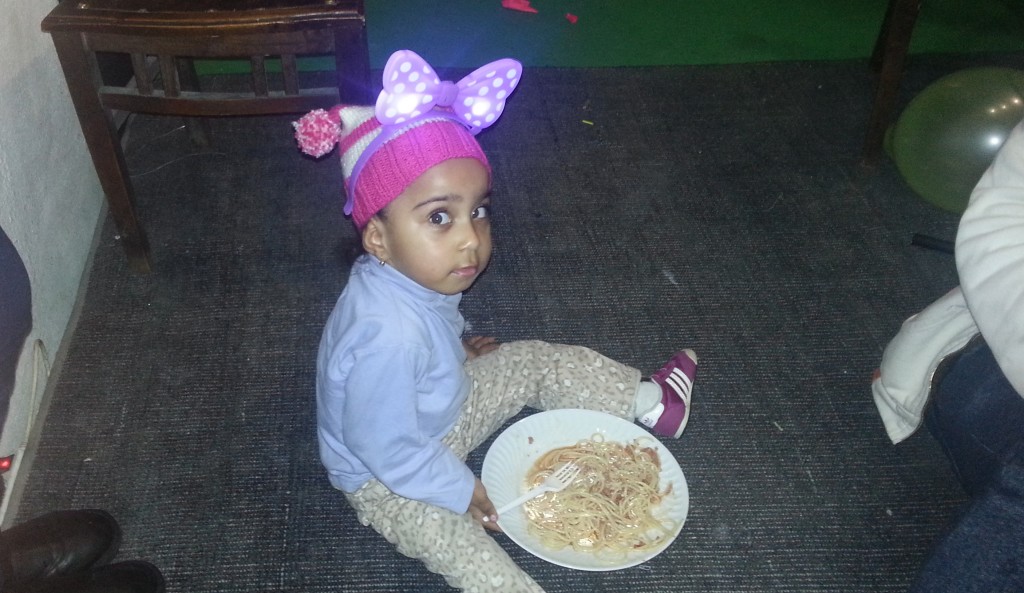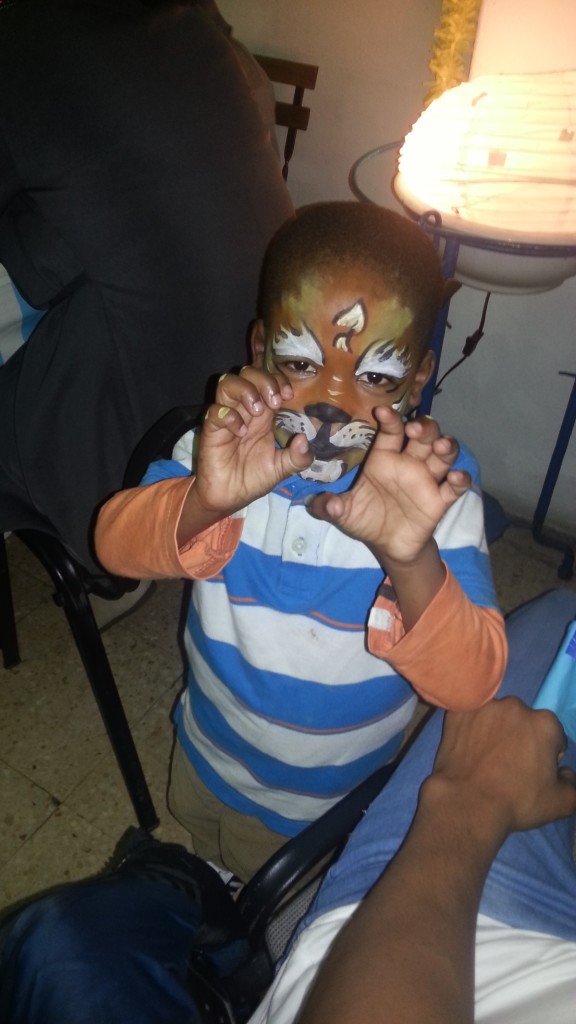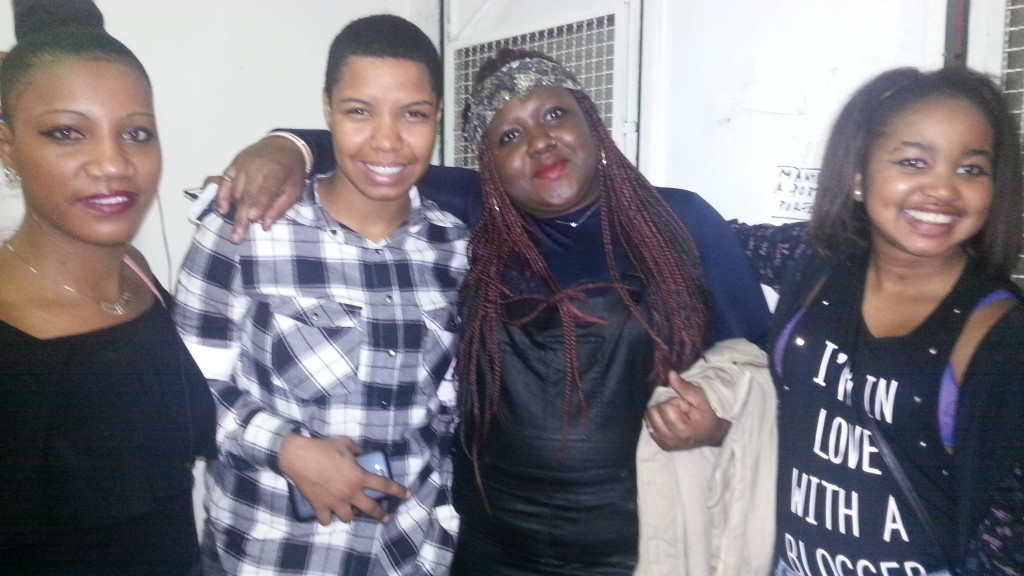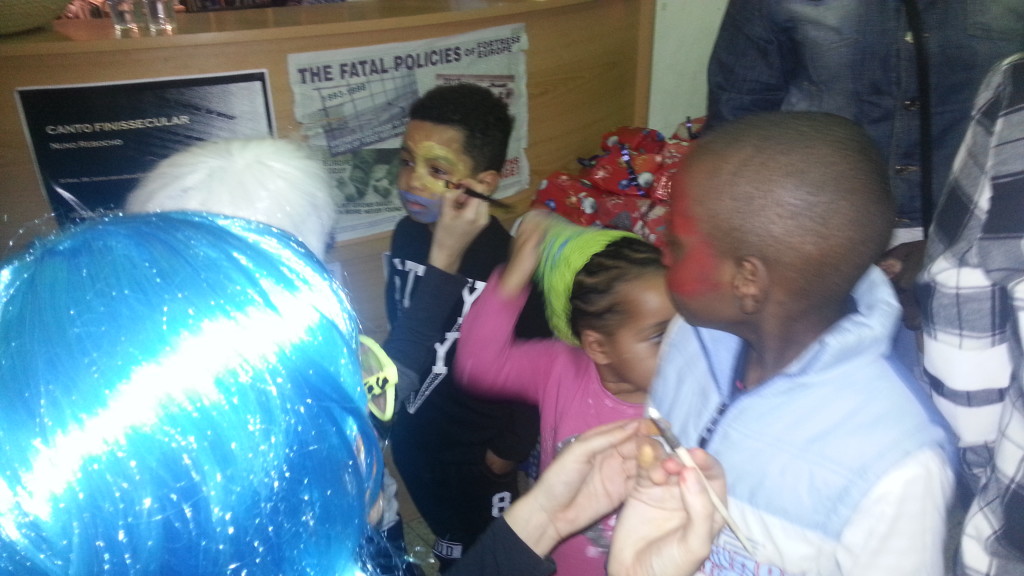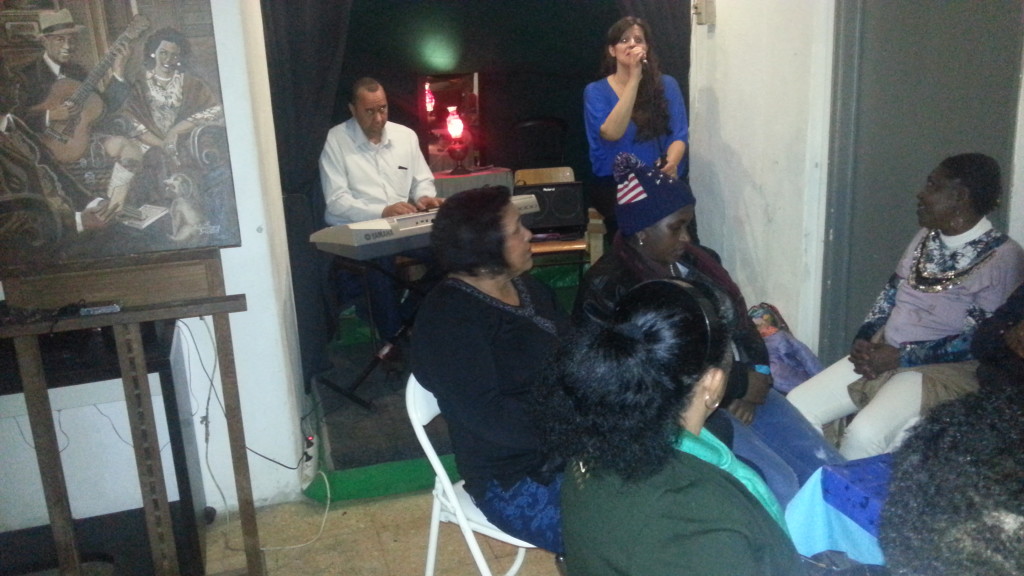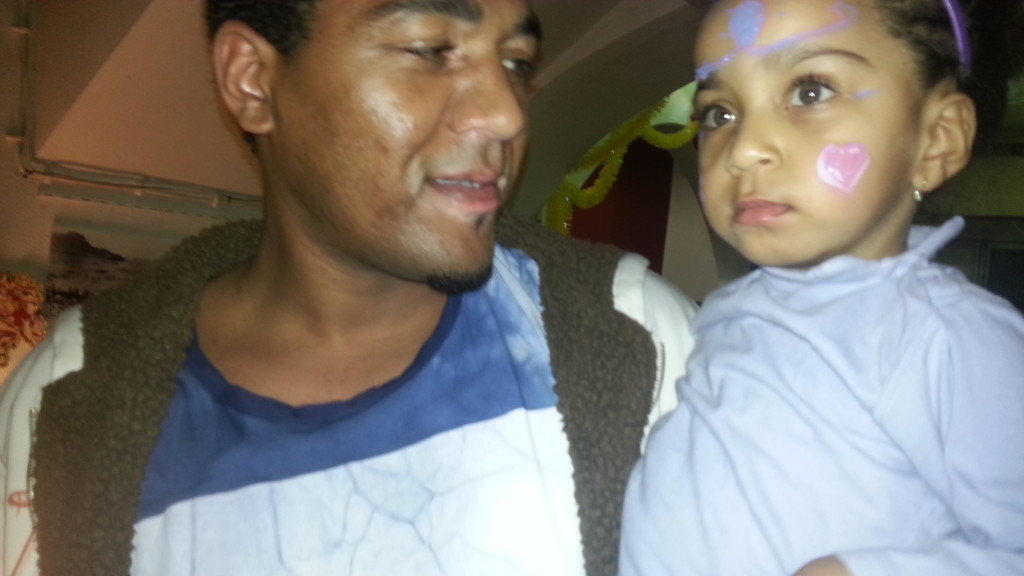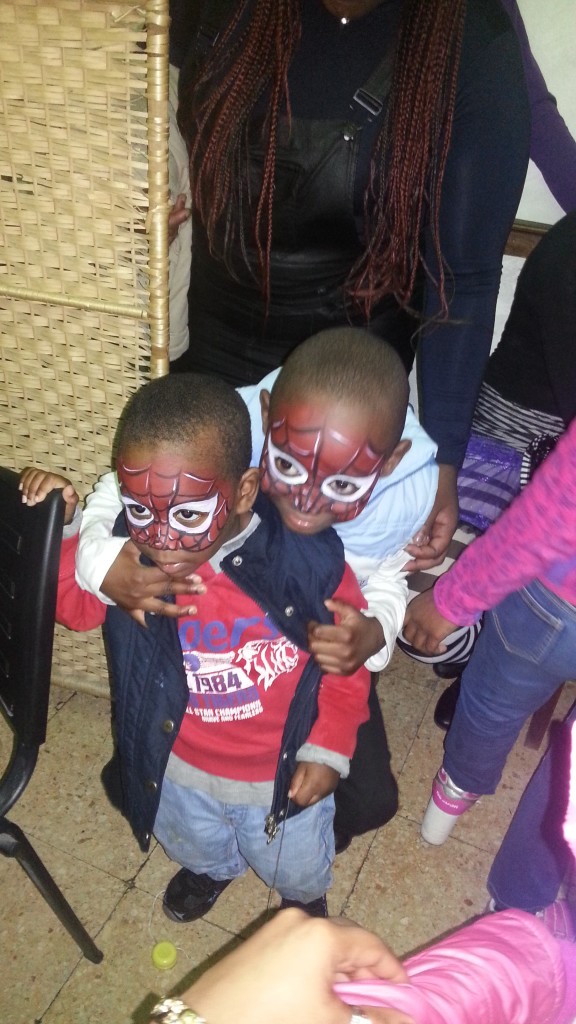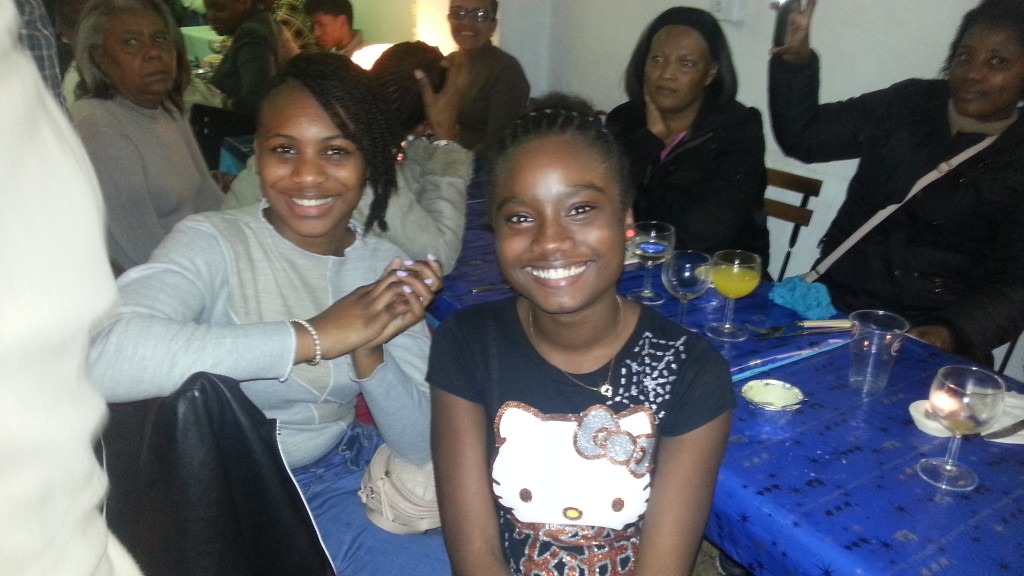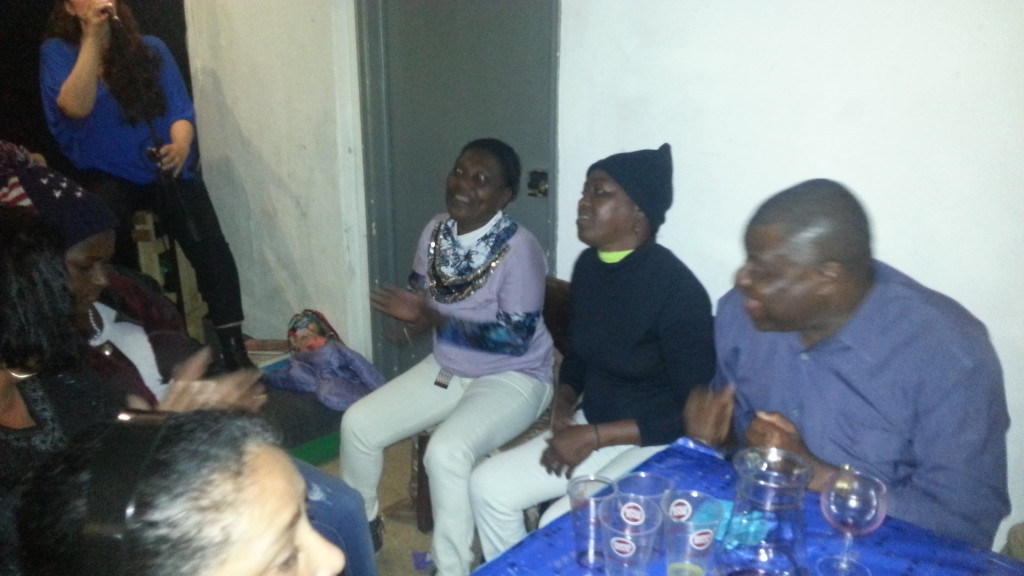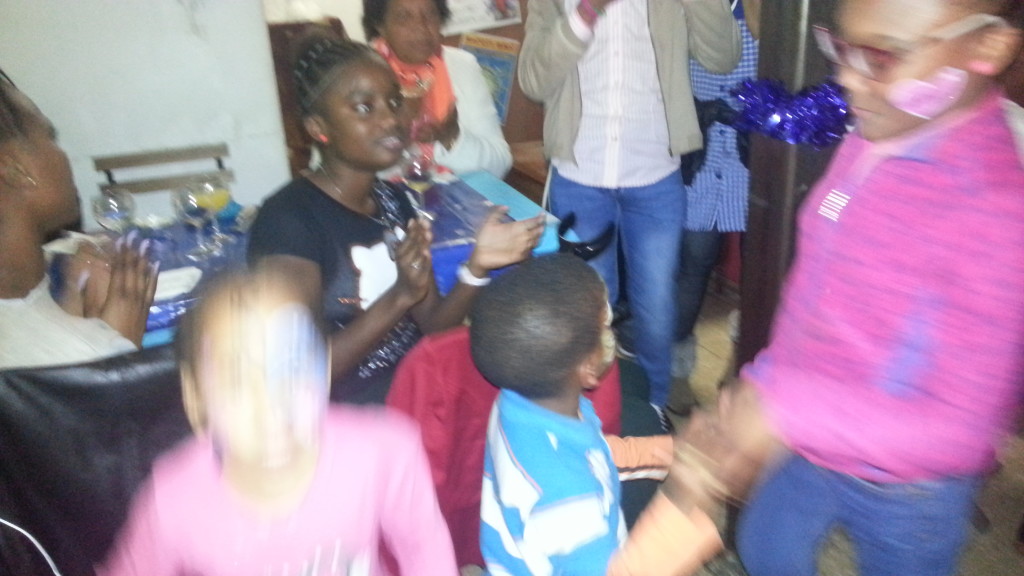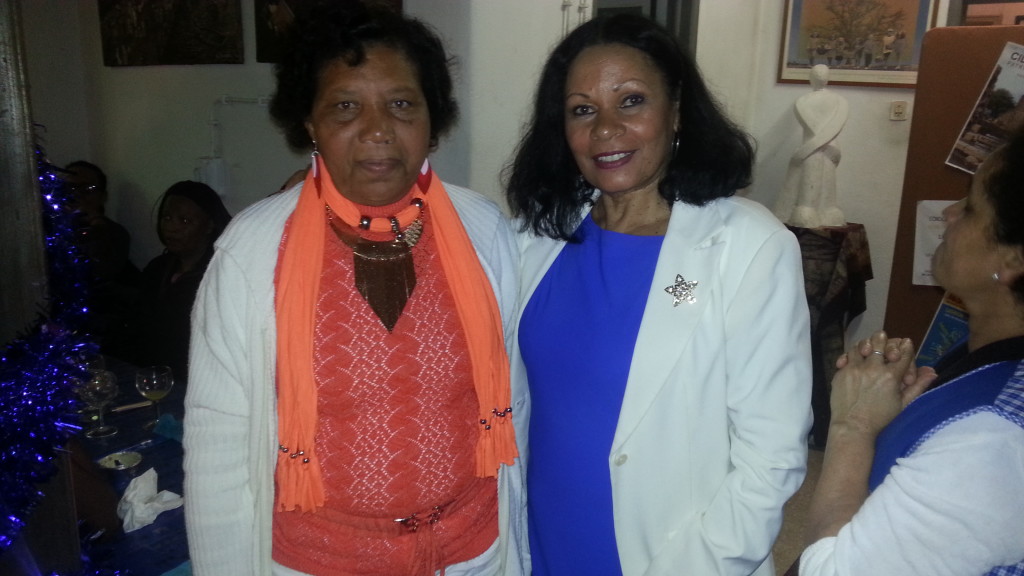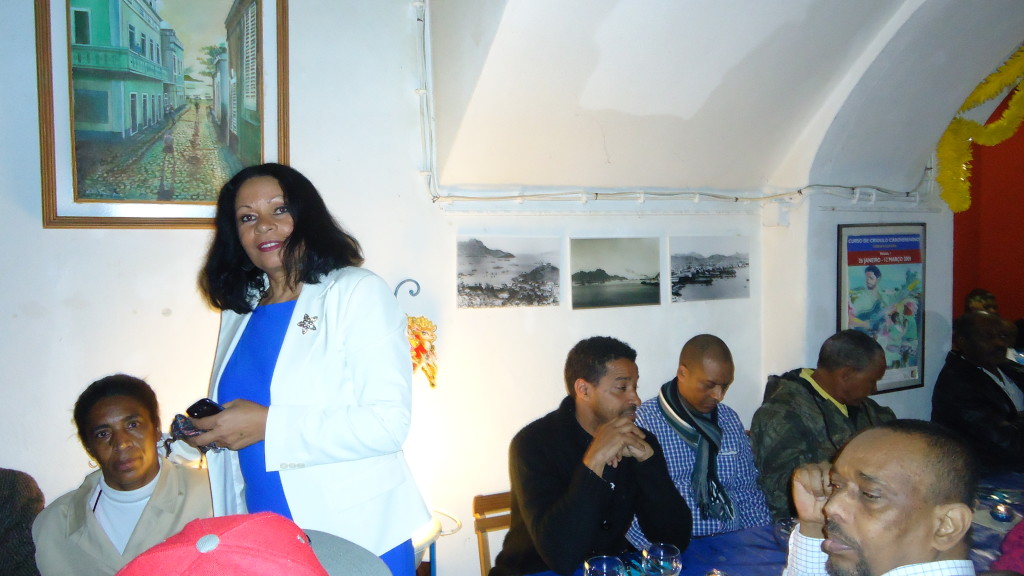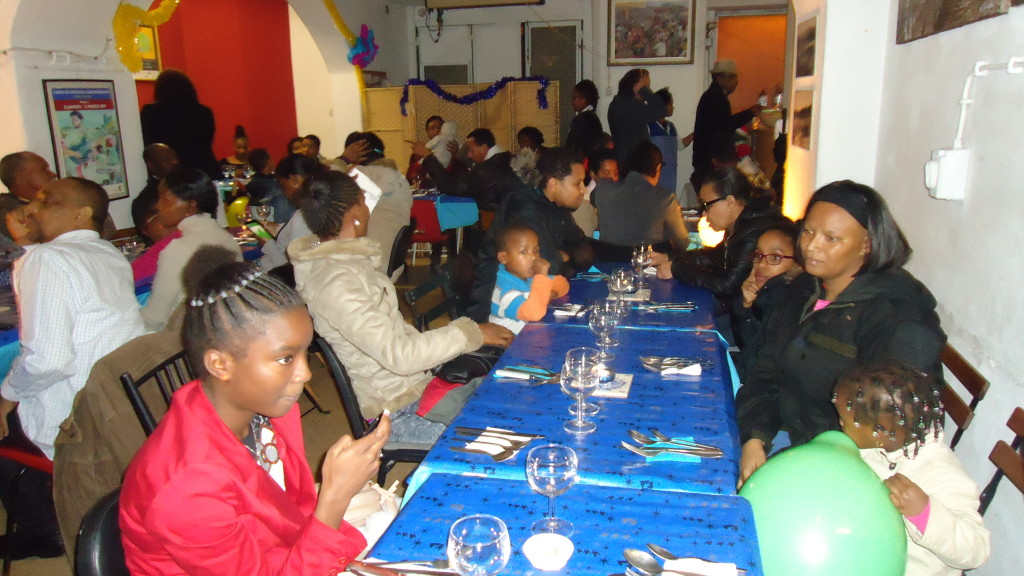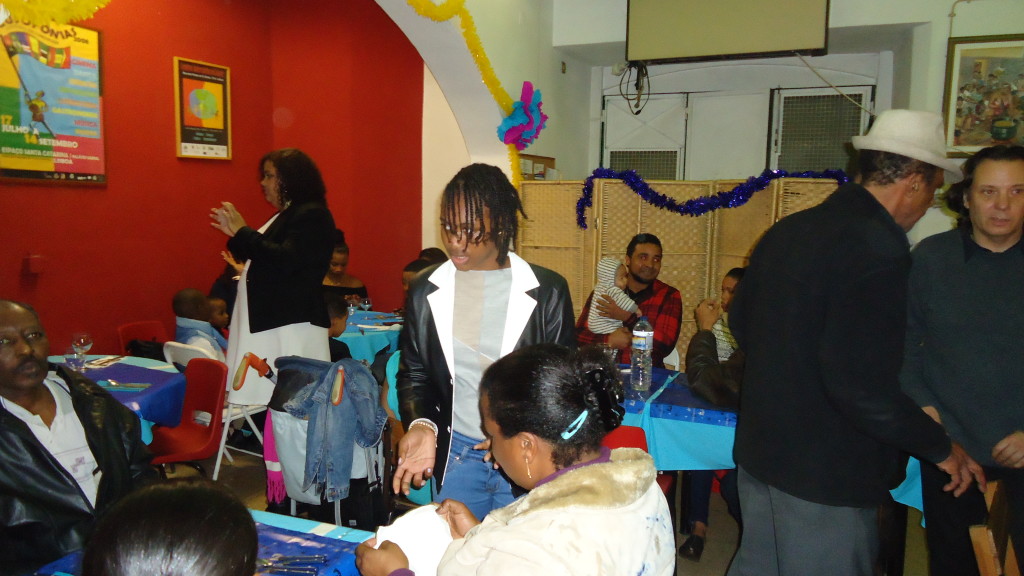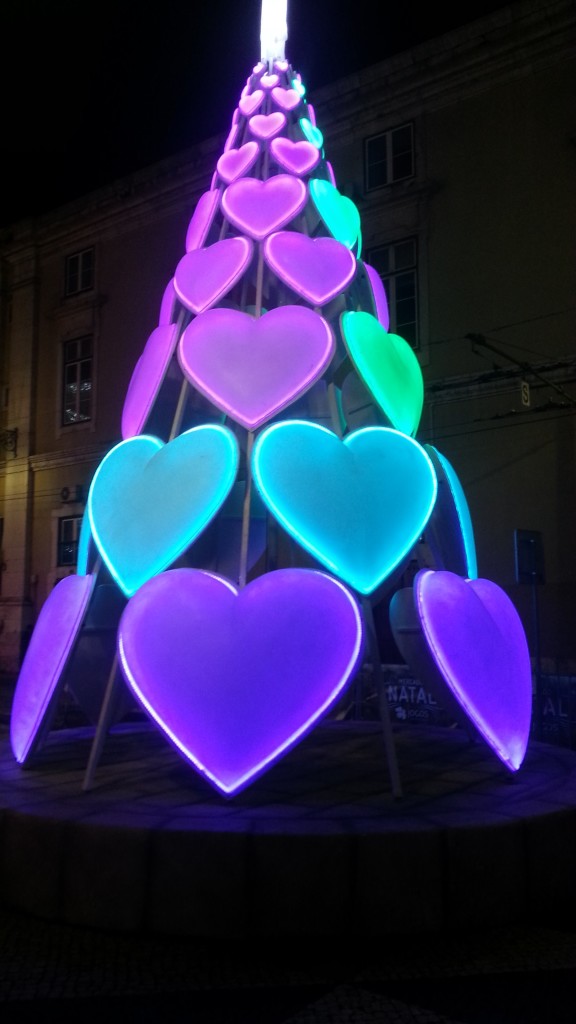 In July 2015  Grace Beatriz travelled to Cape Verde (São Vicente & Santo Antão) to visit several schools, a kindergarten and a poor fishermen's village to distribute useful goods to those who are most in need of them. Below a photo report can be seen (click on each picture to enlarge)
Kindergarden in Ribeira Bote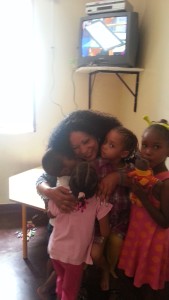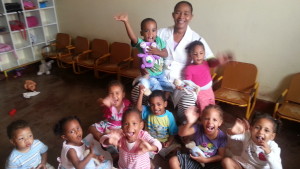 Donating clothing, school articles, foodpackages, soap, medicines etc in the fisherman's village of São Pedro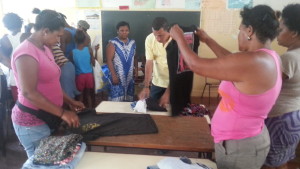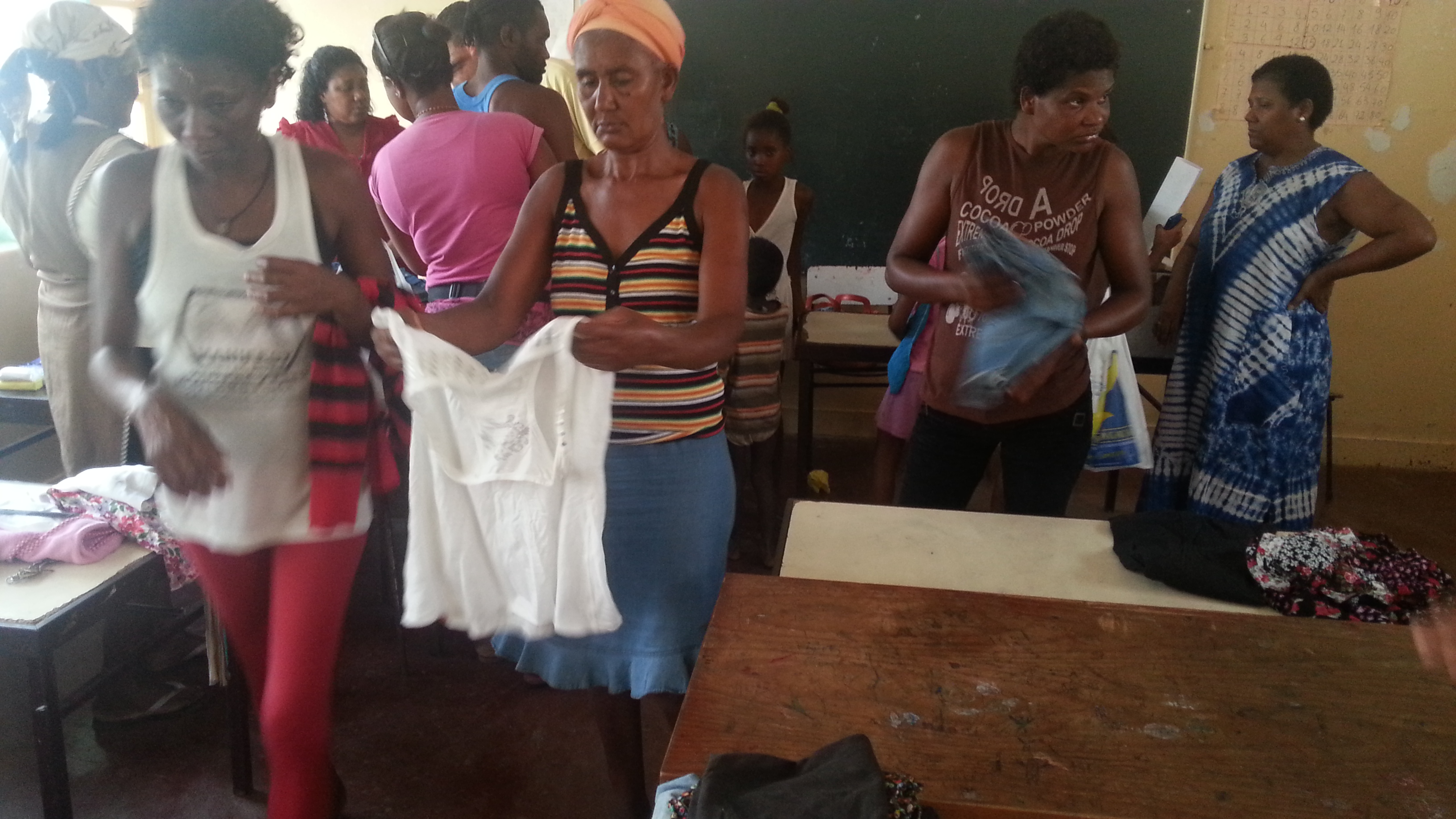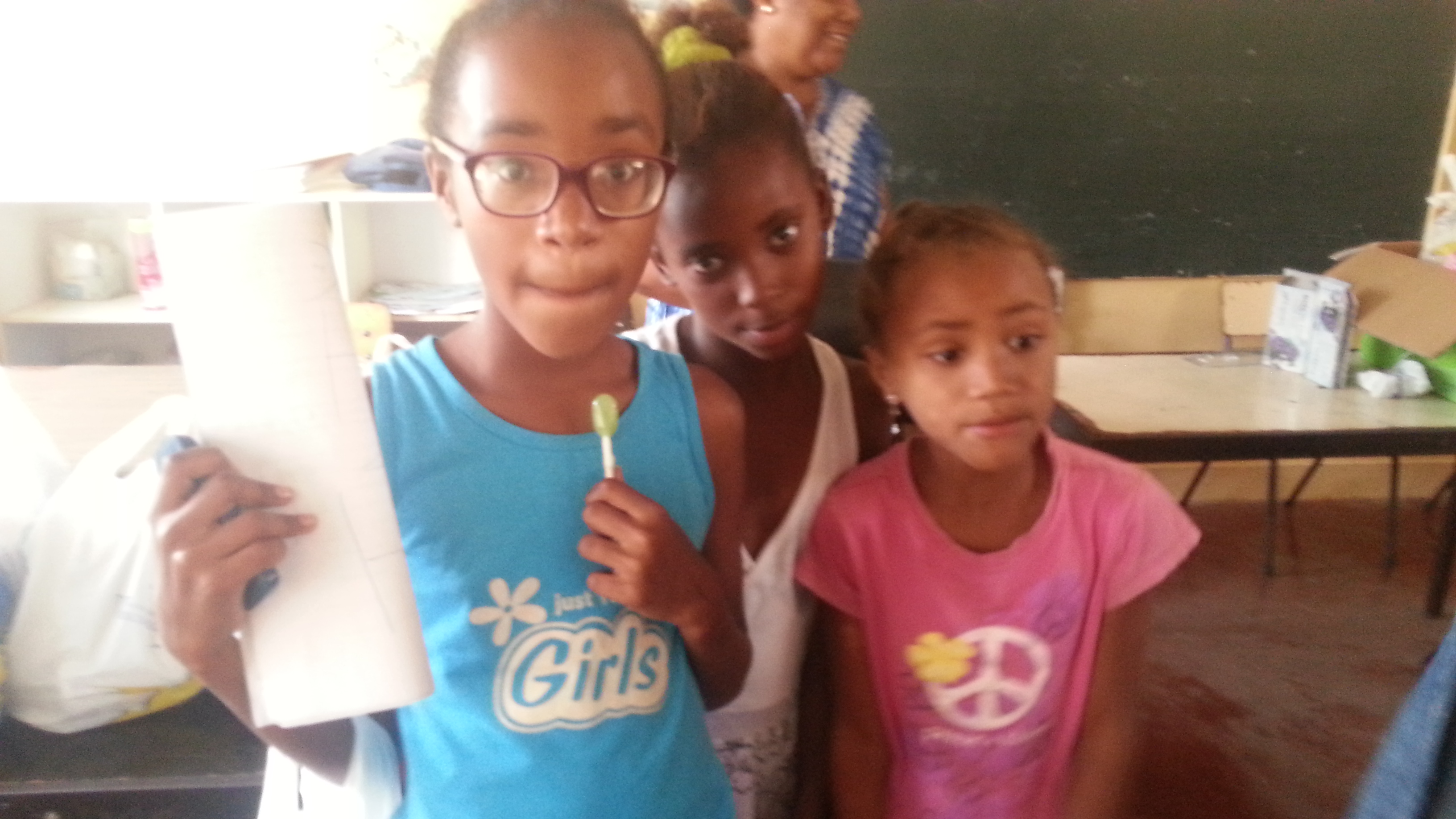 Giving out school articles in Ribeira da Cruz,  Santo Antão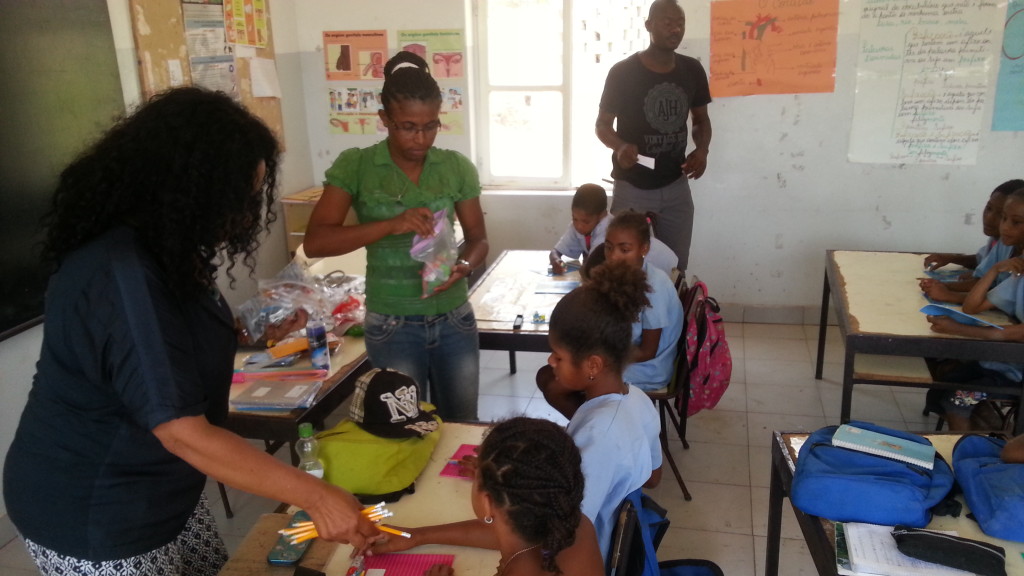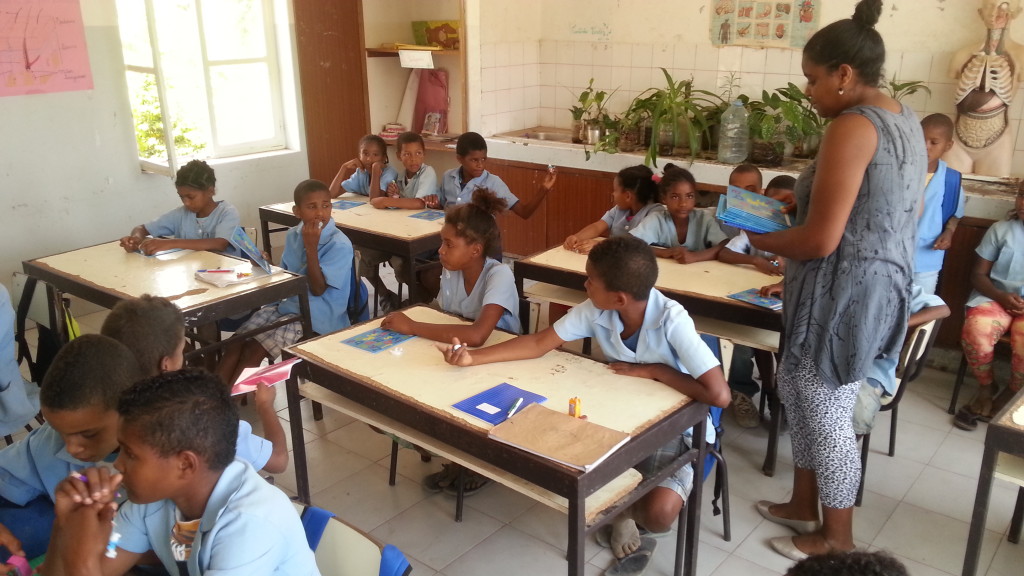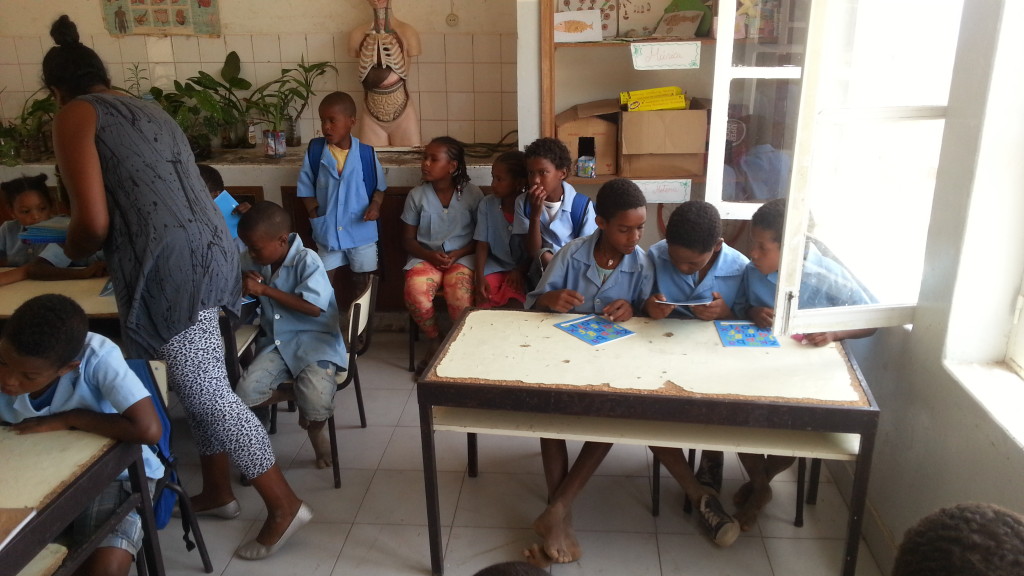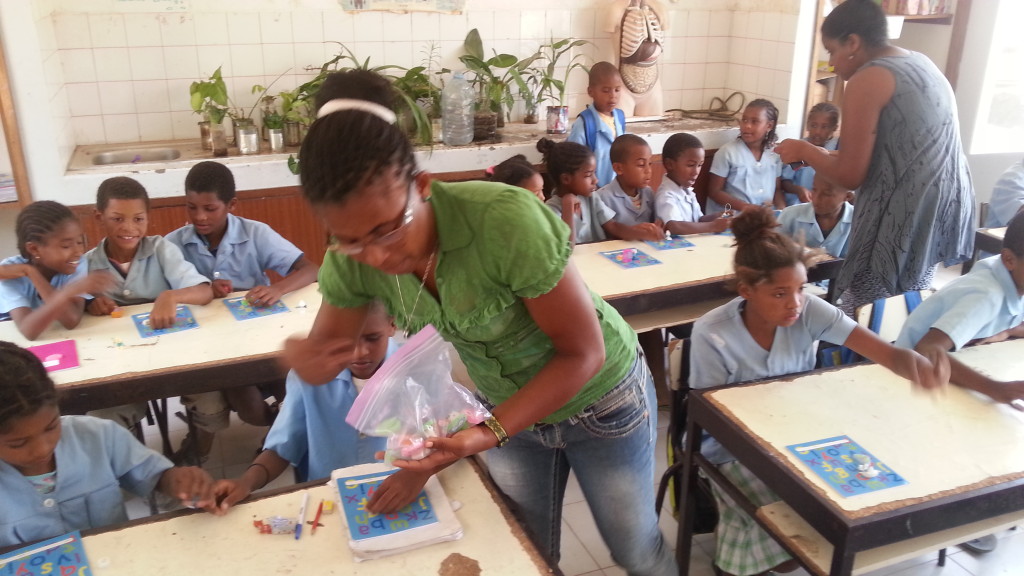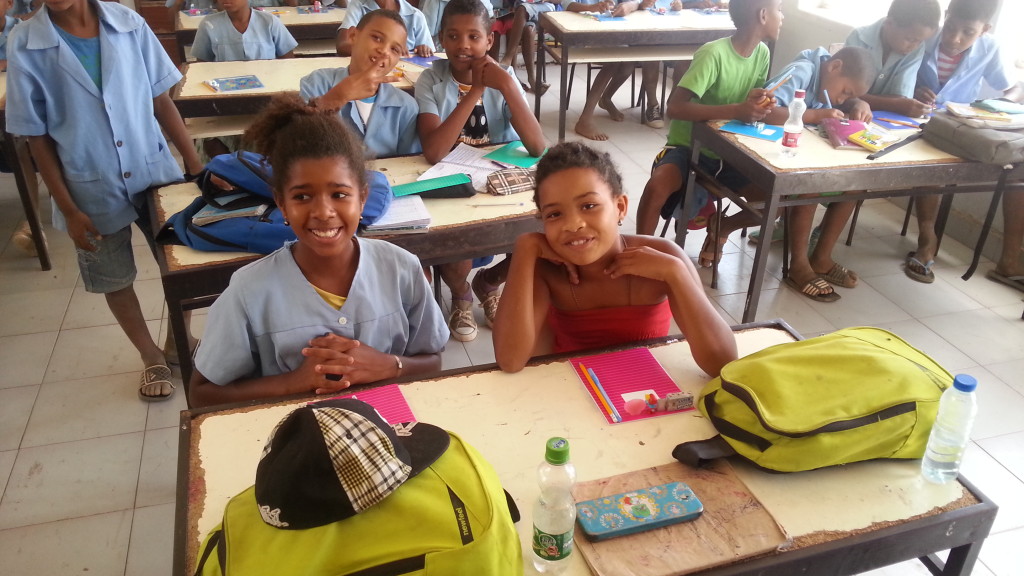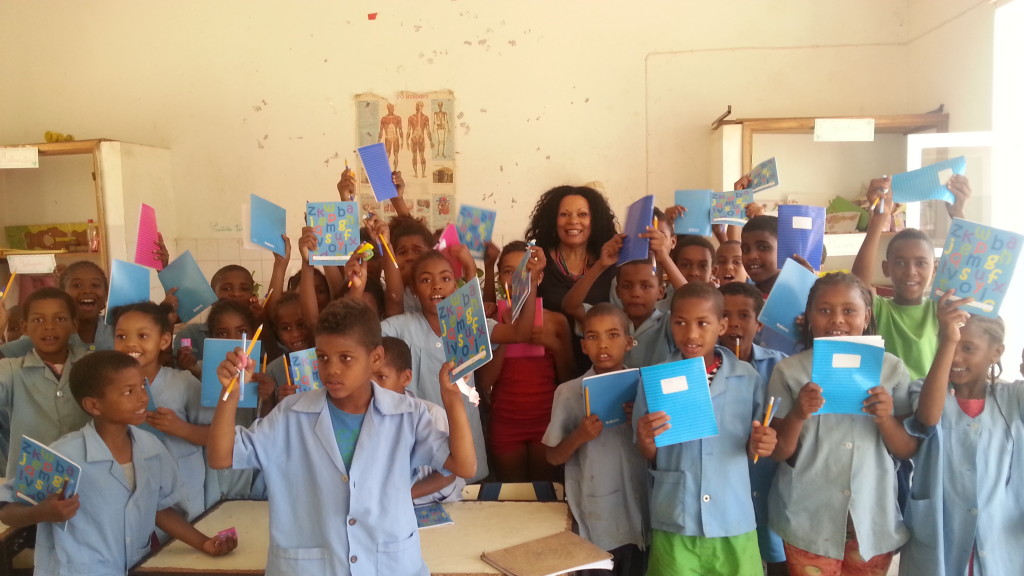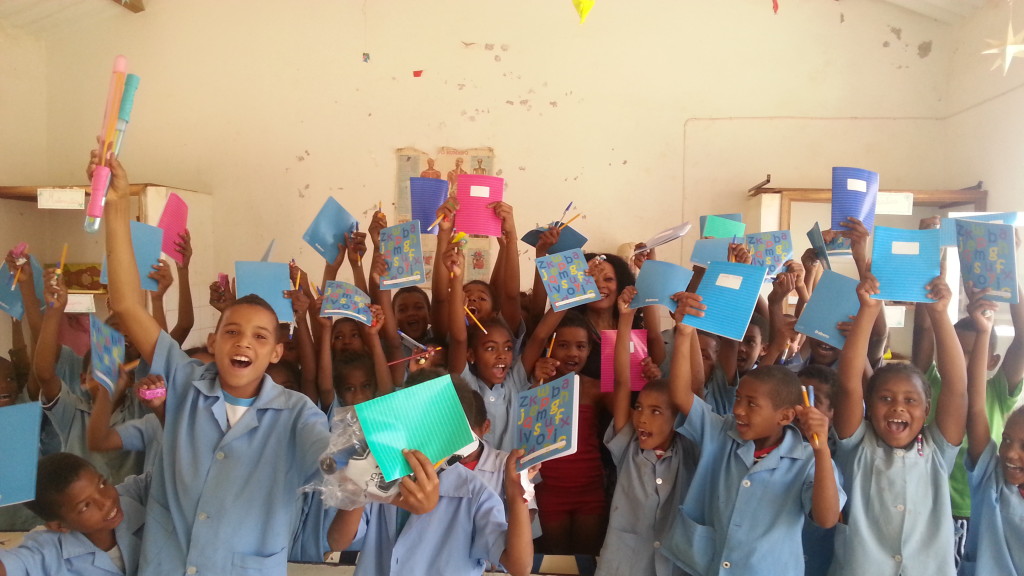 Distributing medicines, toiletarticles, reading glasses for the elderly and clothing in Ribeira das Patas,  Santo Antão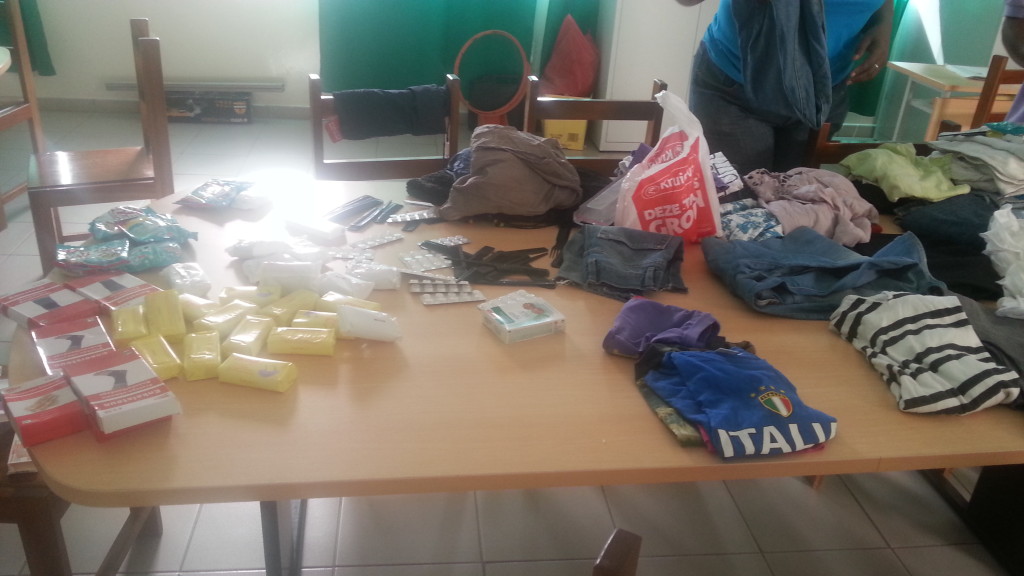 Grace Beatriz posing together with the daughters of Arlete and their aunt who raises them. Arlete died in 2008 in Portugal because of cancer. Fortunately nowadays her children are doing very well! The Dany Foundation raised funds for her family at the time. See also this newspaper article: Adeus Arlete!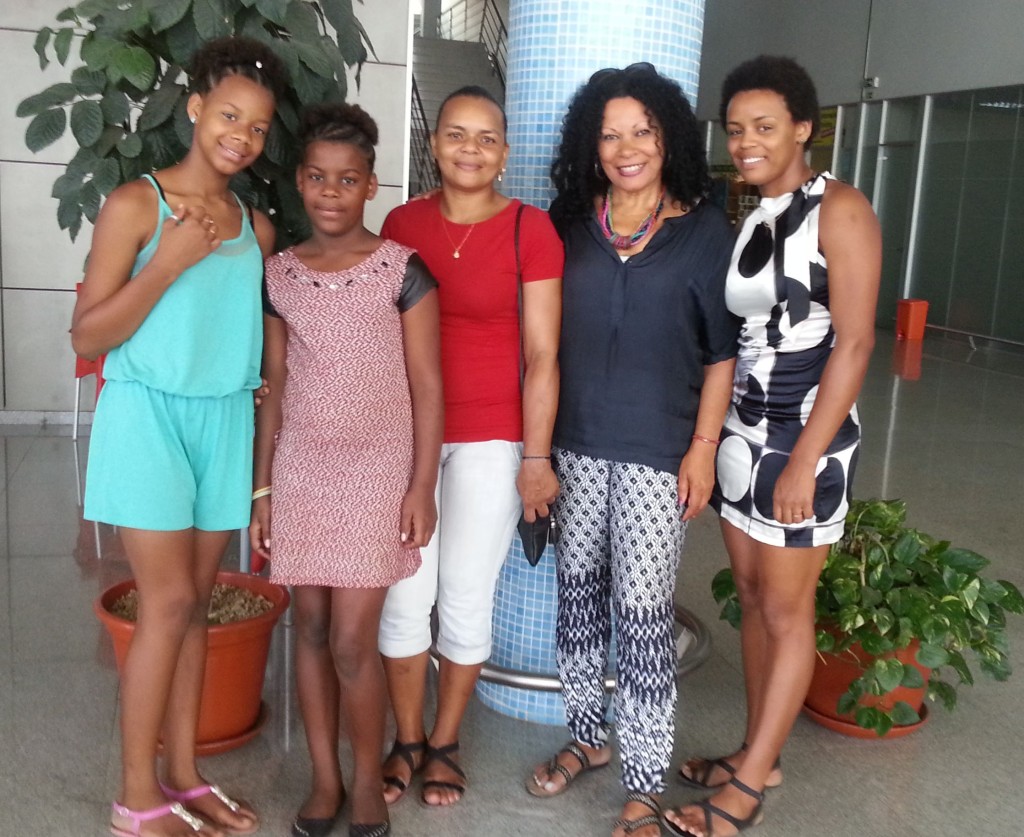 In January 2015 we were contacted by Kirsten Fijneman via our website informing us that she would be going on a holiday to Cape Verde shortly, to Ilha do Sal an increasingly popular destination for European tourists.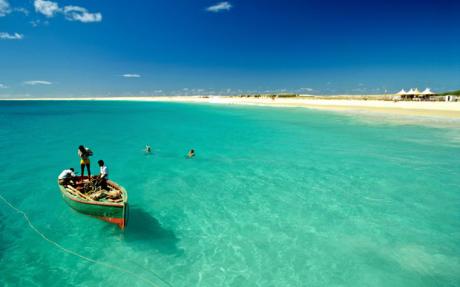 She was intending to bring along many clothes to give to poor people. And she was wondering  if we could assist her in collecting the clothing packages as well as the distribution.  A wonderful initiative of Kirsten!
Fortunately i was able to get in contact with Celeste and Carlos Soares, who both live on the island of Sal. Employed in the healthcare sector and well acquainted with the local neighboorhoods where poverty is at its worst.  On January the 24th Celeste personally handed out the clothing to a selected group of disadvantaged people. It was a great succes and all people present were very grateful! What a joy!
Later on this year in September we were again approached via our website by Gerda van Huis with a similar offer to assist the empoverished part of the population of Ilha do Sal. Fortunately Celeste was able to coordinate everything locally yet again. Truly a blessing to encounter such willingness to help out other less fortunate people!
Are you also going on a holiday to Ilha do Sal and do you have some luggage to spare for used clothing or other things which might be beneficial? Please let us know, we might be able to make some people in need very happy!
Photos made during the distribution of clothing donated by Kirsten Fijneman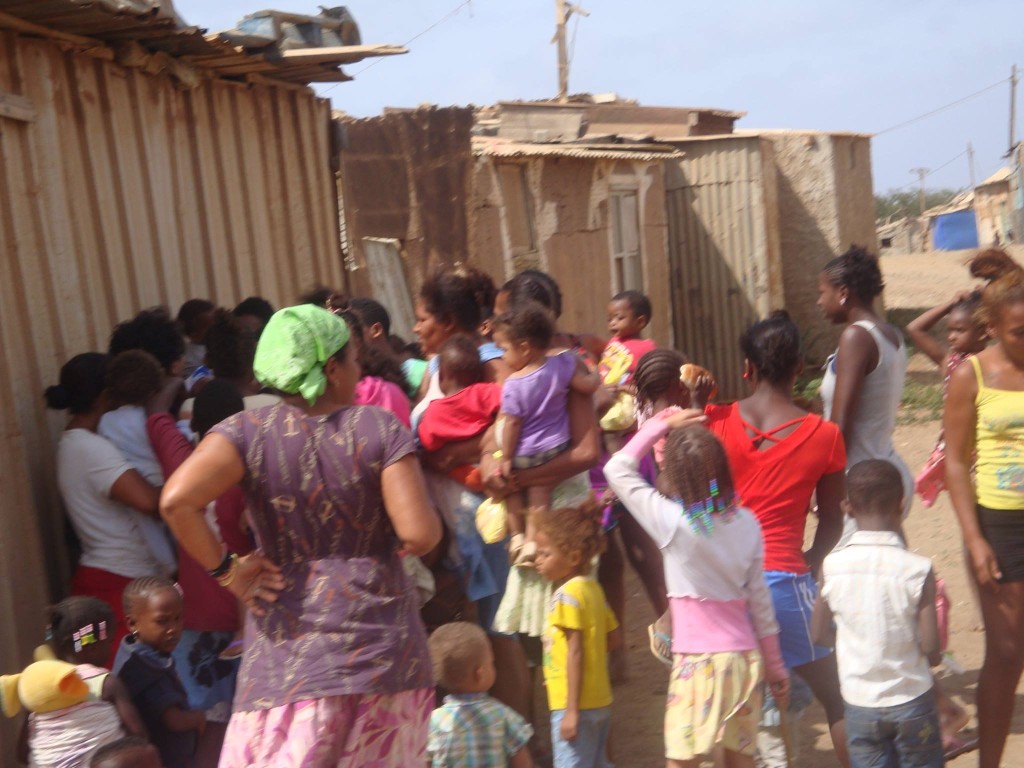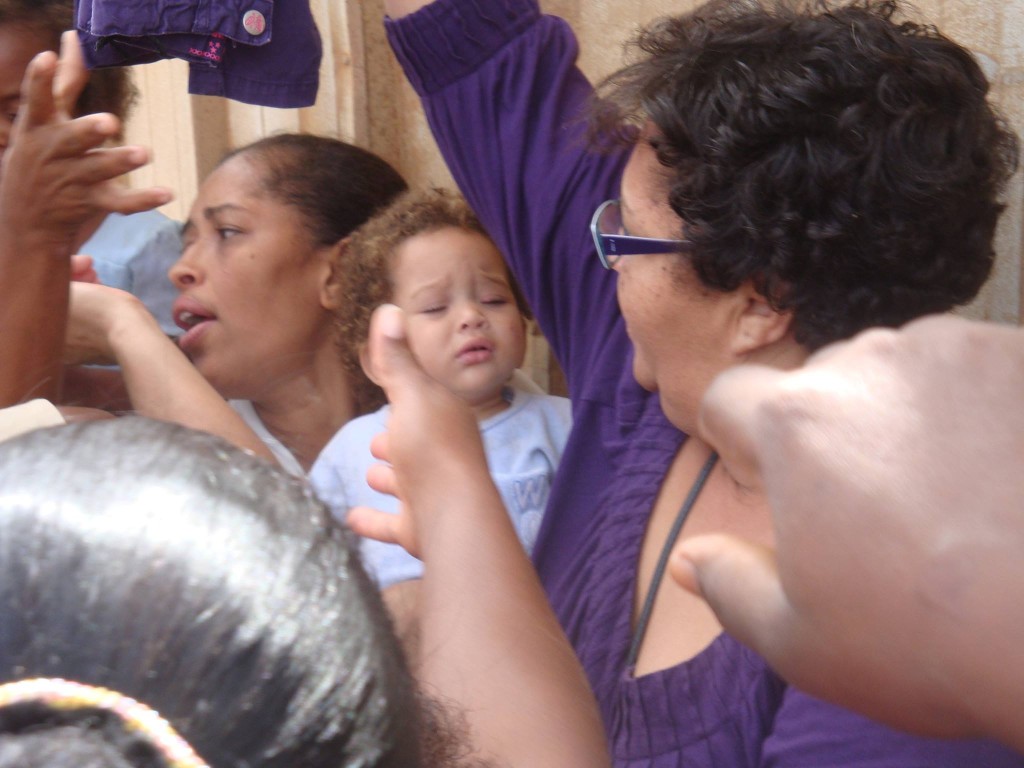 Photos made during the distribution of clothing donated by Gerda van Huis